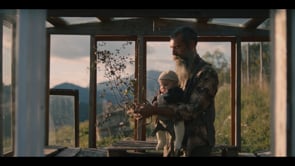 A short film about biodynamic growers and goat-keepers, living on the hills of Srednje, a tiny village in the northwest of Slovenia. They're one of the local suppliers for Ana Roš, the country's only two-star Michelin chef of the Hiša Franko restaurant.
Production: TENT FILM
Client: Feel Slovenia
Director: Ciril Jazbec
DOP: Matic Oblak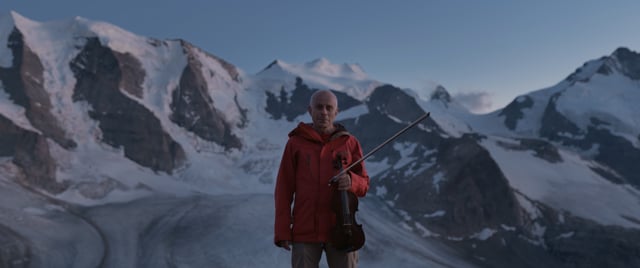 A scientist and his team on a mission to save the inevitable melting of glaciers in the Alps.
Determined that the melting and eventual disappearance of the glaciers in the Alps can be averted, dr. Felix Keller, a Swiss glaciologist, and his team set out to develop a complex snow cabling system, recycling glacial meltwater into snow. Unlike others, their solution can be scaled up enough to save an entire Morteratsch glacier. Enthusiasm, resilience, and love for the Alps reflect in these locals' efforts to save the winter for future generations.
Production: TENT FILM
Client: National Geographic Society
Directed by Ciril Jazbec
DOP: Matic Oblak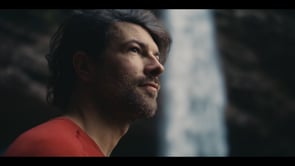 Join Rok Zalokar, an IFMGA Mountain guide, and his family in their
outdoor adventures in Slovenia.
Production: TENT FILM
Client: Feel Slovenia
Directed by Ciril Jazbec
DOP: Matic Oblak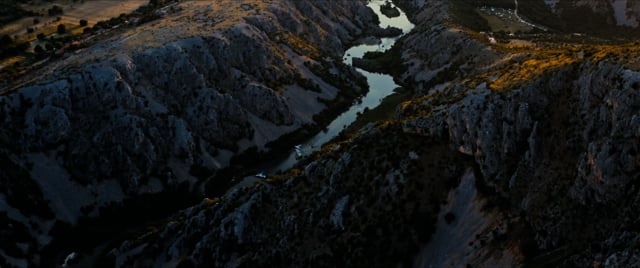 With Western Europe's waterways clogged by thousands of dams, Balkan countries are rallying to protect the continent's last free-flowing rivers—before it's too late. In Croatia's popular tourist region of Dalmatia, The Nature Conservancy and its partners helped protect the Krupa River in perpetuity, one of the first conservation wins of its kind in the region.
Production: TENT FILM
Client: The Nature Conservancy
Directed by Ciril Jazbec
DOP: Matic Oblak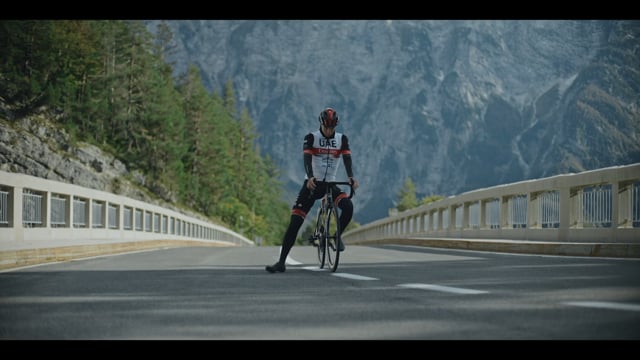 Tadej Pogačar, the wonder boy who stunned the cycling world by winning the most prestigious cycling race, Le Tour de France, two times in a row, reveals the secret of his success and how he feels connected with Slovenia.
Production: TENT FILM
Client: Feel Slovenia
Directed by Ciril Jazbec
DOP: Matic Oblak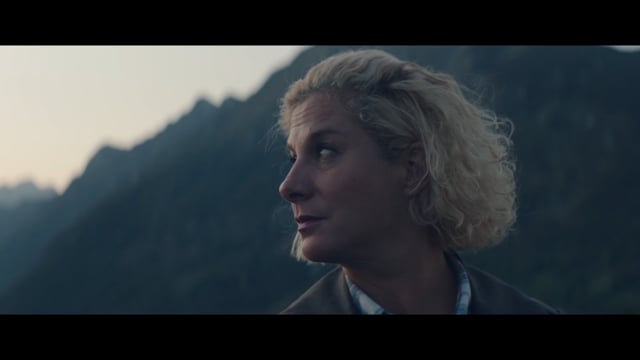 Follow the Sustainable gastronomic story of Slovenia – European Region of Gastronomy 2021. With love and passion. Slovenia is making its mark on world gastronomy. An astonishing six chefs were awarded Michelin stars in the first year of eligibility. We work with nature and we do so sustainably. The right way. From our back garden to our kitchen to your table. We show our love through cooking. Of our land, of nature, of our guests.
You can't spell Slovenia without love.
Your plate awaits.
Six Michelin Chefs come together in this video to celebrate the richness of Slovenian gastronomy. Working tightly with local farmers, forest foragers, and biodynamic winemakers, each in her and his unique way creates dishes that are an ode to creativity and the overwhelming nature that surrounds them. With the utmost respect for local ingredients and the stories they carry, these chefs are leaving a mark on the world's gastronomy. The video's cinematic style and narration embody their excellence and passion for food and the place they come from.
Production: TENT FILM
Client: Feel Slovenia
Directed by Ciril Jazbec
DOP: Sven Pepeonik
In I'm Not Alone we get to know a touching and empowering story of Azadeh Hashemzadeh, an Iranian artist, who had to leave her home and everything she built there, including her own thriving photography business with permanent employees. In 2018 she came to Slovenia to ask for asylum with her husband.
How do you then start again from a scratch and collect the strength to dream anew?
Azadeh's undefeated faith in creativity guides her to meet a new community who is there to
help her write a new story.
I am not alone
The story of Azadeh Hashemzadeh
The video I am not alone was produced as part of creative workshops in
the project Active Relations II led by Association Odnos with a
partner Oloop Institute.
Production: TENT FILM
Client: OLOOP
Directed by Ciril Jazbec
DOP: Saso Stih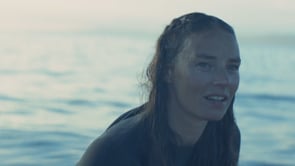 The Beginning of Everything with Tina Maze & Adria
In this inspiring and passionate Adria New Generation Lifestyle video we get to know the new innovative products of Adria Mobil, the Coral motorhome and the Adora caravan, through the on-off life philosophy of Tina Maze, a retired Slovenian World Cup alpine racer and double Olympic gold medalist, and her coach and partner Andrea Massi.
The on-off philosophy emphasises the importance of balance in life. The balance of movement and stillness. The balance between moving as fast as you can and doing nothing. The balance between doing your best to chase the best wind to catch the wave, and lying still in the hammock. The balance between adventure, freedom, journeys into the unknown, and on the other hand, family, home, and everything familiar.
Production: TENT FILM
Client: Adria Mobil
Directed by Ciril Jazbec
DOP: Sven Pepeonik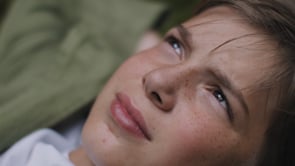 Time to stay home
Time to stay home. Turn to nature and dream.
Stay home, dear friend. Find strength in your dreams.
Imagine a new world. Seed a tree for you and me.
Stay home, so we can travel tomorrow.
This video was filmed before Covid-19 and edited safely at our homes.
Production: TENT FILM
Client: Feel Slovenia
Directed by Ciril Jazbec
DOP: Jan Jenko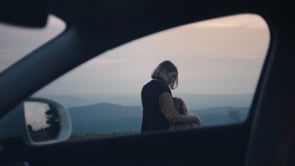 ANA COLJA AND VOLVO
There comes a time when a decision has to be made. You part ways, move on and take along the most important. Someone, something that illuminates your path. Ana Colja, the internationally renowned model, returns back to her homeland with her daughter after more than 10 years of living in Los Angeles. Rocky, bumpy roads make them stronger. The urge to play is a vehicle that moves them forward. A celebration of their journey to a place where Ana grew up, an exploration of the beautiful landscape of Karst with Volvo V90 CC, and a poetic homage to an empowering mother-daughter bond.
Production: TENT FILM
Client: VOLVO
Directed by Ciril Jazbec
DOP: Sven Pepeonik